Foodies are no stranger to Japanese and Korean food. But for ordinary people it is difficult to distinguish which foods come from the Land of Sakura or which foods come from the Land of Ginseng. Here are some similar but not the same foods:
Bungeoppang vs Taiyaki
Both of these snacks are cakes that are baked in fish-shaped molds. The difference, Bungeoppang is simpler because it only contains one type, namely red beans. While Taiyaki has more diverse fillings such as kidney beans, cream, chocolate, sausages, bacon, and more. In addition, the difference lies in its shape if observed in more detail. Bungeoppang shaped fish with a straight tail, because bungeoppang only takes the general form of fish that is usually seen in the waters. While fish-shaped taiyaki with a tail that sticks outward, follow the shape of the Tai fish which is the most expensive fish in Japan.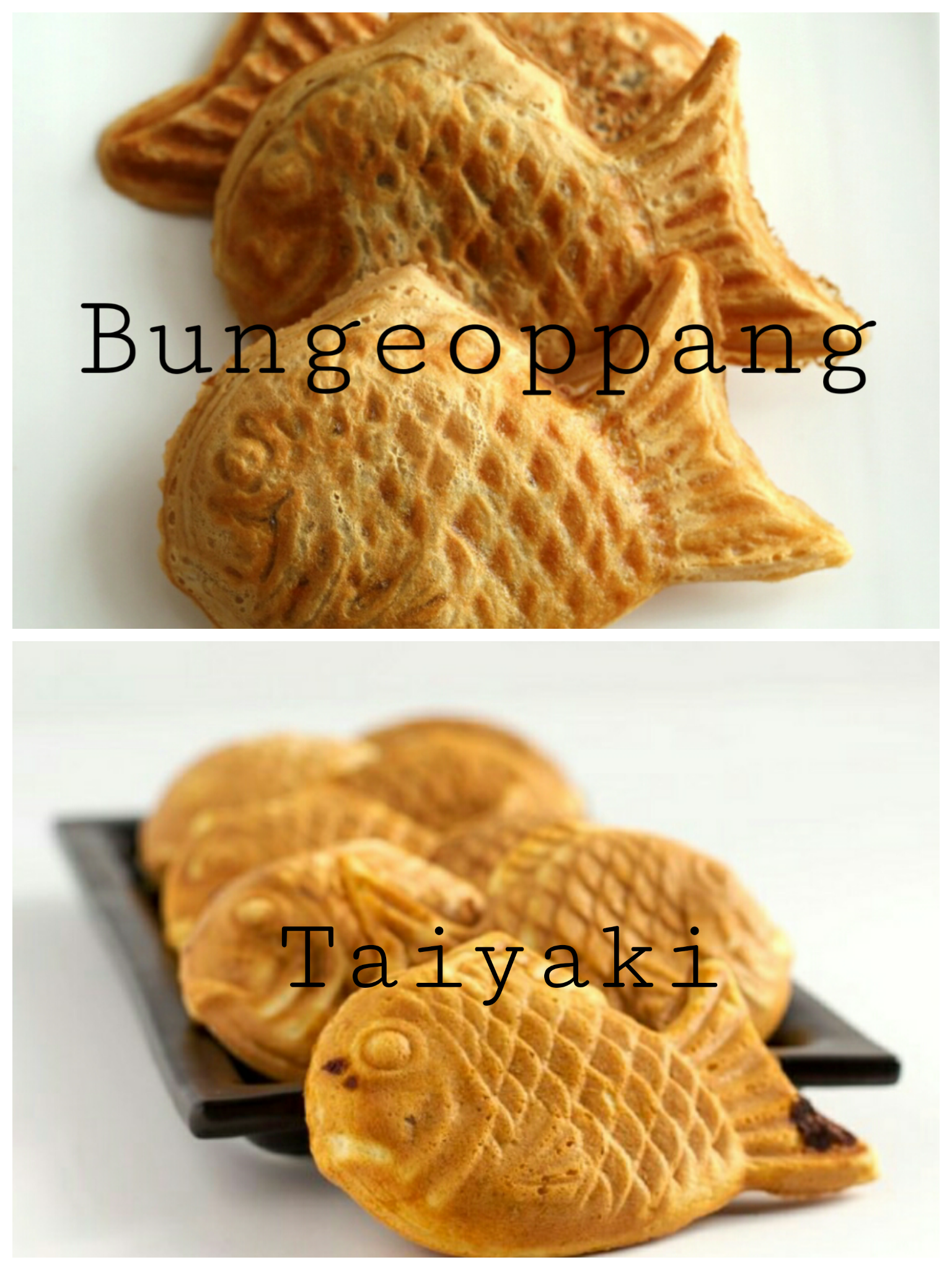 Ramyeon vs Ramen
Noodles as a food of a million people, of course very popular and even addictive, including in South Korea and Japan. In South Korea, noodles are called ramyeon, while in Japan noodles are called ramen. Both of them have the appearance that looks similar, it's just a distinguishing taste. Ramyeon mostly uses a mixture of kimchi so the flavor is rather spicy, sweet, and sour. While ramen has a very savory taste and tends to be spicy because the sauce is made from miso. The way of presentation is also different. Ramyeon is better eaten directly in Korean copper pans, the goal is to keep the ramyeon warm. While ramen is served in large bowls made from ceramics, which are usually strengthened from various broths and topings.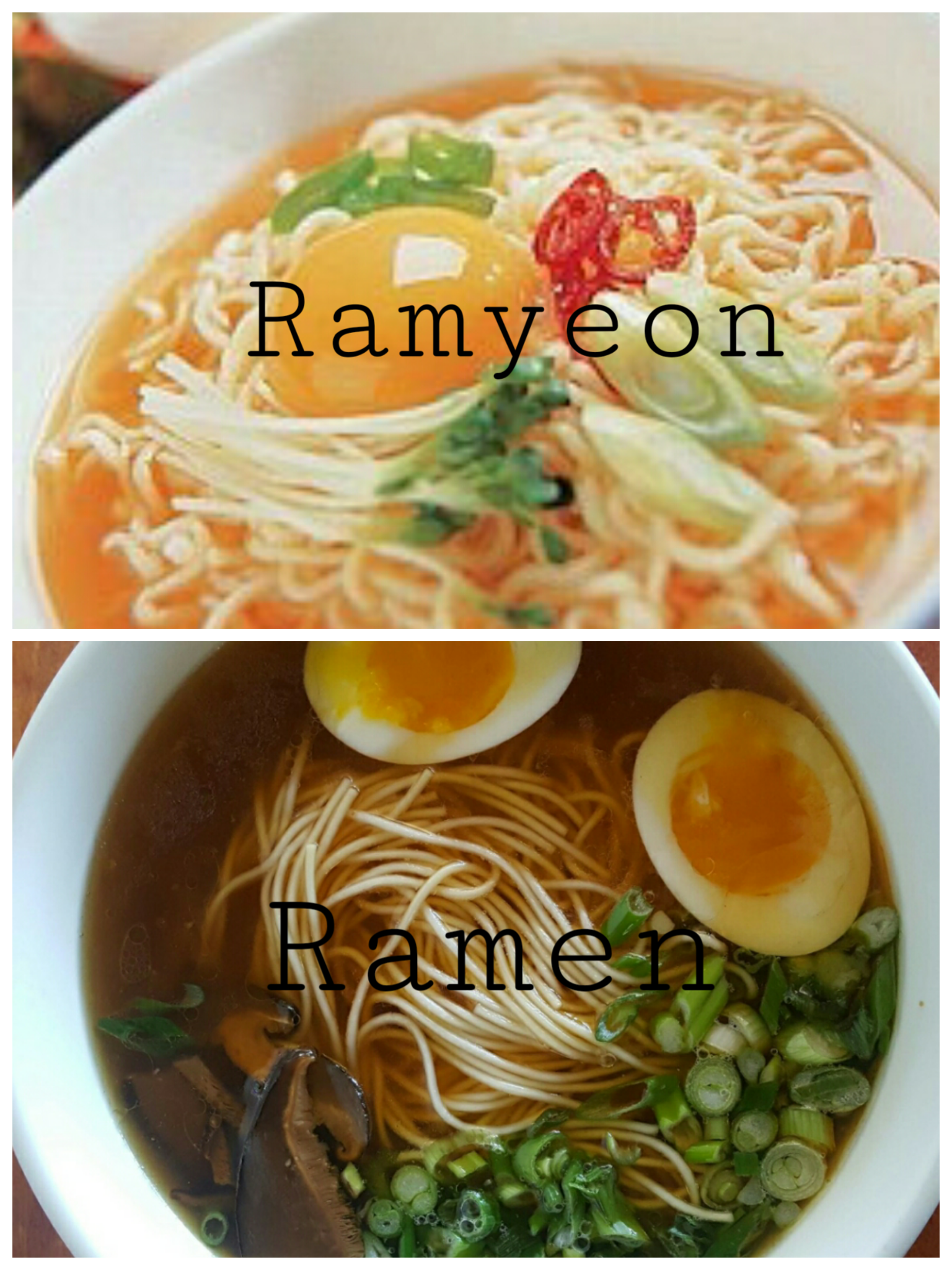 Mandu vs Gyoza
Both are actually a modification of Jiaozi, a Chinese dumpling. In Japan it was later called Gyoza, while in Korea it became Mandu. The difference between Gyoza and Mandu lies in its contents. Gyoza contains more garlic, then the seasoning used is only salt and soy sauce. While Mandu, has a more diverse contents. But in common, both can be fried or made into soups.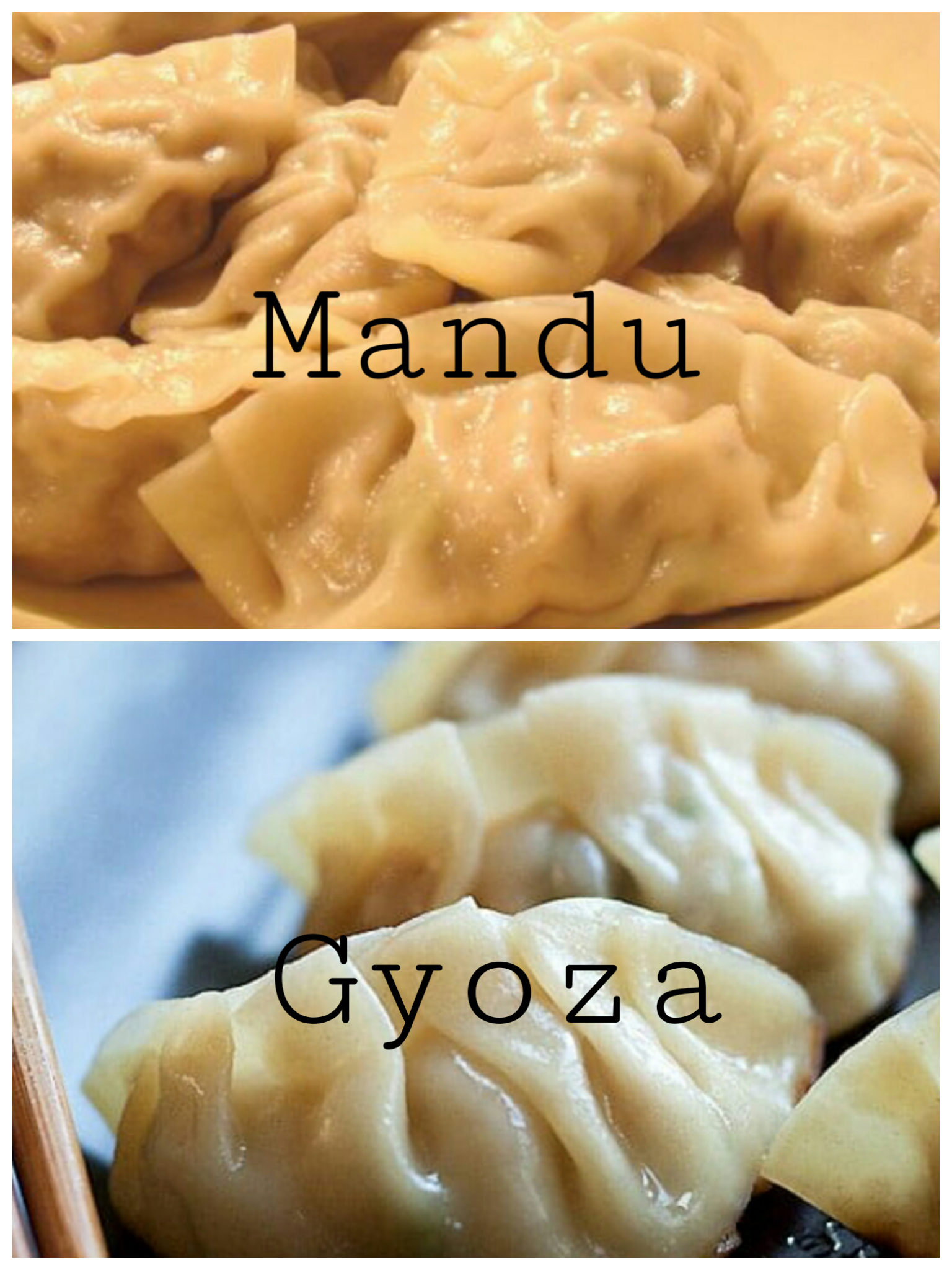 Kimbap vs Sushi
Sushi obviously originated from Japan, while Kimbap from Korea. When it comes to appearance, sushi is very similar to Kimbap because it's both rice wrapped in seaweed. But when you see the contents, the two will be very different. Sushi is usually filled with sea fish or various seafood that tends to be expensive such as salmon which is served either cooked or raw. While Kimbap is filled with fried eggs, stir-fried meat, and various vegetables such as cucumbers, carrots, spinach, pickled radishes, and kimchi. In terms of taste, kimbab feels lighter because the seasoning used is usually only salt and pepper, while sushi is more acidic because there is a mixture of vinegar.
You can also use Baking Paper Seven as a friend to cook Korean and Japanese food. In addition to food grade, Baking Papers can also be used in temperatures of 220 ° C and -18 ° C. It also has no expiration date and can be used multiple times.