Bijin Nabe opened its first restaurant in Indonesia, located at Plaza Senayan Lt.5, Jl. Asia Africa No. 8, Jakarta Pusat. Bijin Nabe which carries the concept of Japanese Premium Hot Pot is a sister brand of Tsukada Nojo, a leading restaurant in Japan. And Seven Kitchen Papers is proud to be a part of Bijin Nabe.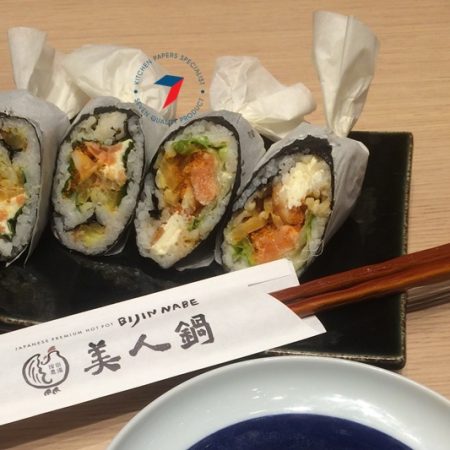 Sushi Burrito, one of the menus that uses Seven BasicBake or better known as baking paper or parchment paper.
Sushi Burrito is designed so that customers can eat by hand and have 3 choices of flavors namely Mentaiko, Chicken Teriyaki, and Salmon Cream Cheese. The characteristics of Seven BasicBake need not be doubted because it can retain the taste and raw ingredients in Sushi Burrito to keep it fresh.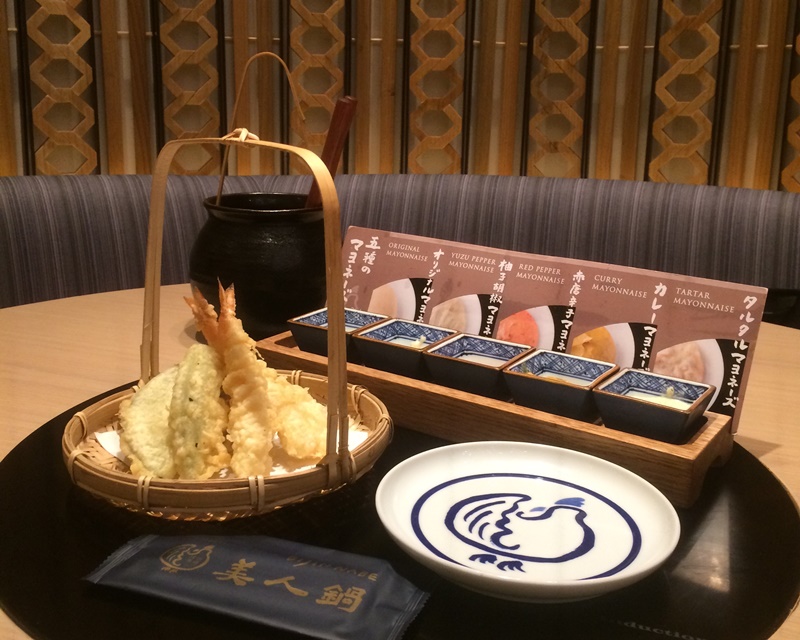 Other menus such as Tempura, Tempura Egg, Deep Fried Prawn, Tuna Mayonnaise Gyoza use Seven SnackPaper products.
Seven SnackPaper serves to absorb excess oil because the food is cooked by using deep fried method. Not only absorbs oil, customers who like to hang out for a long time do not need to worry because Seven SnackPaper keeps crisps crispy even in air-conditioned conditions.