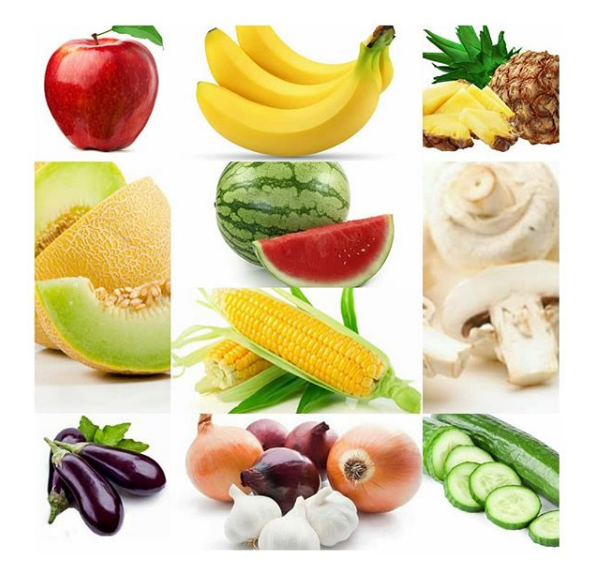 During this time you may be confused why some types of vegetables and fruits that you store and treat the same but one has withered and the other remains fresh. That is because fruits and vegetables must be treated differently and there are several ways you can store vegetables and fruit to make them more durable, here are the ways:
FRUIT
Apple
This brightly colored fruit produces more ethylene gas than any other fruit. Although it helps the process of fruit ripening, excessive ethylene gas can actually speed up the decay process. Store apples separately from other fruits so that the ethylene gas in the apples does not trigger other fruit spoilage.
Bananas
For those of you who often store bananas in the refrigerator, you should immediately stop the habit.
Storing bananas in the refrigerator can affect the aroma and taste of bananas. We recommend storing bananas at room temperature in a storage rack or hanging in a comb.
Pineapple
This tropical fruit can be stored at room temperature or in a refrigerator. But if you want to store pineapple in the refrigerator, you should coat pineapple that has been peeled with plastic. Plastic material can slow down the evaporation of water content in pineapple.
Melon
For melon pieces, store in plastic or storage containers to prevent contamination of other food odors. To keep it fresh, melons can also be stored in a dry, dark place.
Watermelons
This juicy fruit must be stored in the refrigerator when it is cut. Allowing the watermelon to be cut at room temperature to turn the fruit into an acidic taste.
When stored in the refrigerator, don't forget to cover the watermelon with plastic or cut it and put it in a closed container.
VEGETABLES
Corn
Before processing, you should store corn in a dry container in a state still wrapped in outer skin.
But if you want to store corn for a long time, these vegetables can be frozen in the freezer. Corn that is stored frozen will not change in terms of color and taste.
Mushrooms
For mushrooms, it is better to keep it intact and not washed. Humid temperatures in the refrigerator can cause mold to expel mucus. We recommend that you store mushrooms only for one to three days in the refrigerator.
Eggplant
These vegetables should not be stored for more than three days. After being picked or bought eggplant should be consumed immediately so that the vitamin content in it remains intact. In order not to shrink, do not store these vegetables in the refrigerator.
Onions
Applies to all types of onions, you should store the onions in a dry container and separate from the other ingredients. The pungent odor of onions can 'contaminate' other foods.
If you do not want the smell of onions to fill the refrigerator, onions can be stored at room temperature in dry and dark conditions.
Cucumber
These green vegetables should not be stored too long in the refrigerator. Cucumbers can only last for one to three days in the refrigerator temperature. To keep it crispy, you should store cucumber in a container at room temperature.
Those are some ways you can do so that the vegetables and fruits that you have can be more durable. But not all vegetables and fruit can be stored in the refrigerator. There is a way to store fruits and vegetables using newspaper to absorb water from the evaporation on the surface of fresh material. So, there is no condensation that can accelerate decay, especially for leafy vegetables.
But still the use of newsprint is not recommended because of the heavy metal content contained in ink. Use Baking Paper Seven as a substitute for newsprint for food because it is guaranteed foodgrade and safe for your health.