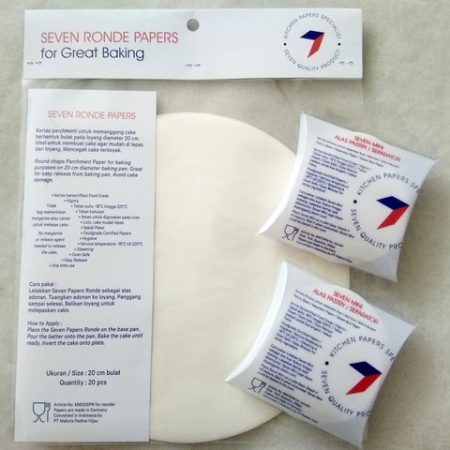 Thank you for the advice of loyal users of Seven Kitchen Papers. Answering the customer's need for round baking paper, some time ago Seven presented a new product, Seven Bake & Cook, Ø 20 cm.
The innovation did not stop there, in June 2018 Seven launched the latest sizes of Ø 7 cm and Ø 22 cm. Due to the increasing market needs, Seven Kitchen Papers presents 200 pcs retail packaging for Ø 7 cm size while 20 pcs for Ø 20 cm size.
Still have another wishlist without having to cut paper? Contact us or simply reply this email.
Love
Seven Kitchen Papers