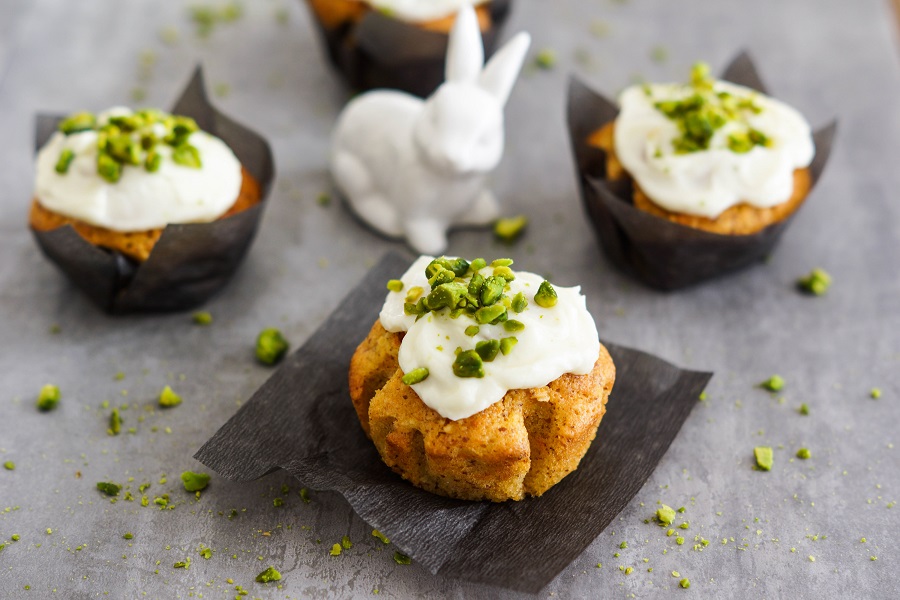 Ingredients for 12-14 cupcakes:
180 g carrots
100 g of almonds
125 g of sugar
½ teaspoon of cinnamon
125 ml of oil
2 eggs
125 g of flour
1 teaspoon of baking powder
150 g of cream cheese
50 g of powdered sugar
1 teaspoon of lemon juice
2 tablespoons of chopped pistachios
Preparation:
Preheat the oven to 200 ° C.
Beat the eggs with sugar, oil, and cinnamon until soft. Add almonds and carrots. Mix flour with baking powder and stir.
Cut the Baking Paper Black (SEVEN KITCHEN STAR) into a 12x12cm square.
Put it in a muffin tray and pour it into the batter. Bake muffins for about 15-20 minutes.
For freezing, mix the cream cheese with lemon juice and icing sugar and spread evenly on a knife that is cooled with a knife.
Sprinkle cupcakes with chopped pistachios.