The Brulee Bomb recently went viral and was discussed a lot by people. What exactly is the Brulee Bomb?
The Brulee Bomb is a ball-shaped snack covered in bread flour. This Brulee Bomb is made from ingredients such as onions, cheese, milk and meat. Then formed into a ball. At first glance, this viral snack is similar to Bitterballen or croquettes.
So, the process of cooking Brulee Bomb itself is fried. Usually at home, you often use kitchen paper or ordinary tissue to drain food, now you can replace it with food grade paper which is definitely intended for food and safe. Use Snack Paper Seven which can absorb oil and keep your container clean thanks to the oil-resistant coating. In addition, if the Brulee Bomb is cold, Snack Paper Seven will not be sticky like a tissue. Even Snack Paper Seven is also suitable for packaging if you want to sell Brulee Bomb.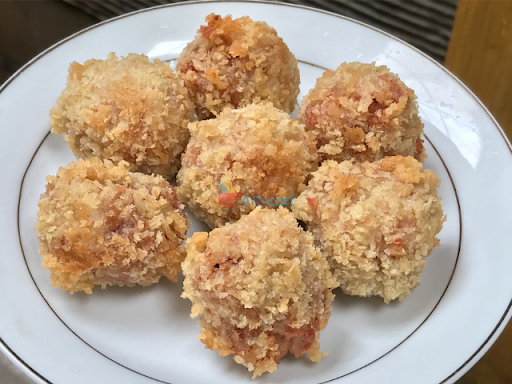 photo : blog alfacart